It's been more than 20 years since the release of Blade, and we're taking a look at the whole franchise to commemorate the first hero of the Marvel Cinematic Universe, well, almost the first. Here are seven things you didn't know about Blade, probably.
10 Most Rewatchable Movies – movies worth watching
1 –
Before Black Panther broke all the records and became a landmark for African-American progress in Hollywood, it was Wesley Snipes' vampire hunting anti-hero Blade who staked his claim as Marvel's first black superhero at the cinema, but the firsts don't stop there. Besides being the first R-rated Marvel movie, sorry Deadpool, but more on that later, it was also the first Marvel sequel and trilogy, as well as the first superhero movie from screenwriter David S Goyer, who would later develop the Christopher Nolan Batman films, and others. And the original Blade should have been the first Stan Lee cameo, with him playing a cop in that scene, though it was unfortunately cut for some reason. But as close as I can tell, Blade does have the great honor of featuring the very first superhero landing on film.
Fan of James bond movies? Check Bond Movies Series List Here
2 –
Before becoming a household name with the hit movies, the Blade character was far from being on the superhero A list. In fact, Wesley Snipes hadn't even heard about Blade until his initial attempts to make a Black Panther movie fell through. Boom, bonus Black Panther thing. So you probably didn't know that they took some major liberties in adapting Blade for the big screen. In the comics, he was originally granted certain vampire traits after his mother was bitten by Deacon Frost, but they were only a longer life span and the ability to sense supernatural creatures. No super strength, no super healing, no fangs, no blood lust, and no sweet trench coats. Also, he was supposed to have been raised in London, but, can you imagine Snipes with an English accent?
Best Disney Movies Coming in 2020, 2021, 2022 & 2023
3-
Of course, with any superhero action film full of stunts and explosions, there are bound to be a few injuries, and the Blade movies are no exception. Wesley cut his hand on his own sword on Blade II, Jessica Biel almost screwed up her back and Ryan Reynolds took a few real lumps in Blade Trinity just to name a few. But the worst had to be Dona Logue when he dislocated his jaw filming this scene. Donal's jaw was so far out of the socket, he couldn't even talk. Unfortunately, the scene was shot in an abandoned hospital, so the half-naked actor was rushed to a real Where he scared the living (Bleep) out of everyone who thought he was an actual vampire burn victim, which I'm sure was very flattering for the makeup guy, unfortunate for literally everyone else.
Top Upcoming Superhero Movies (2019 – 2022)
4-
Well besides life and limb, there was also a fair amount of property that was destroyed, notably a $300,000 camera when Jessica Biel shot an arrow into it. Besides four hours of training every day, Biel had an additional hour of archery over the course of seven months, so when she was directed to aim for the camera, it should come as no surprise that she got a bulls-eye even at 50 feet away.
Disney Best Movies | Best Animated Movies
5 –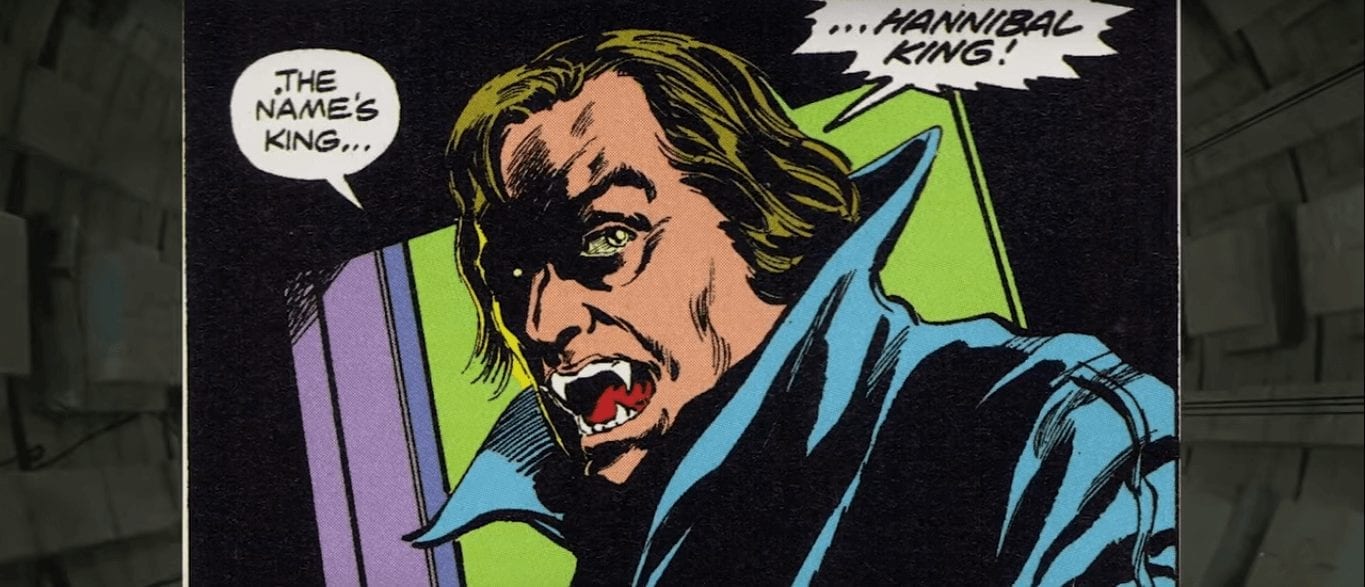 Before his record-breaking success with Deadpool, no the other Deadpool, Ryan Reynolds' first attempted superhero success was Hannibal King in Blade Trinity. And if you're thinking he should have just stuck to playing Deadpool and saved us all some grief, well, that was actually kind of the plan. Much like Blade, the Hannibal King character was far from a fan favorite, so when it came time to start developing his character, he based Hannibal on the very popular character Deadpool. While Reynolds was onset, a studio exec gave him a stack of Deadpool comics and noted that since Ryan's character was basically Deadpool with the snarkiness and the weapons, that he should actually just play Deadpool.
7 Things You Don't Know About Top Gun!
6-
Despite the best efforts of Ryan Reynolds, this vampire Pomeranian, or these snarky goth kids, Trinity was the end of the Blade movie series. But with a zany recipe like that, it must have at least made for a fun shoot, right? Well, no. Having major issues with the script, cast, and director, Wesley Snipes hated the project and the set became a nightmare to work on. According to reports from Patton Oswalt, Wesley would only come out of his trailer for close-ups, left much of the filming to his stunt double. He also accused David S Goyer of being racist for hiring an all-white cast, a point Snipes cited later when he sued the production for $5 million.
Top Hollywood Movies For you From 2019 (So Far)
This scene, where he gives the night stalkers a real talking to, was at Snipe's insistence so he could air a few grievances. He also didn't like the truck he was rescued in so that was swapped out for the next scene. Also, this part where he leaves Ryan and Jessica's characters after being rescued was because he hated doing scenes with Reynolds whose ad-libbed insults were not helping matters.
By the end of the production, Wesley would only respond to Blade, and his only communication to the director was through Post-It notes. So I guess there are worse problems a movie can have than vampire Pomeranians.
7 –
Let's end with a thing about, well, endings. With the exception of Blade II, each story has had multiple endings that were totally different than what ended up on film. The first Blade movie had an ending where Deacon Frost actually turns into a CGI blood god tornado that test audiences hated so much, they went back and re-shot this sword fight. Originally the Blood God was supposed to win, turning the world into vampires, and the sequels were supposed to be a mixture of I Am Legend and Mad Max. I, for one, am furious that didn't happen. There was also an alternate Blade Trinity ending that can be seen on the uncut version where Blade jumps off the autopsy table and kicks some lab coat ass, though they did resort to CGI to actually open his eyes, and the rest was a stunt double since Wesley refused to open his eyes.
50+ Best Korean Thriller Movies You Should See Before Dying
There was also an ending with a werewolf that was shot using just Reynolds and Biel, probably in an attempt to do a Blade sequel with actors who took simple direction like, please open your eyes.
That's all the things for today but hit the thumbs up if you're still rocking your leather trench coat, and let us know in the comments if you're thirsty for more Blade things.