The number of best web series Hindi that has started to come up these days is countless. I mean who could have thought that Indian talent would ever graduate to online web series from just being daily soaps.
Best Indian Web Series To Watch This Weekend
Adulting
Presented by Dice Media, Adulting is one of their first yet best Indian web series which stars Yashaswini Dayama and Aisha Ahmed in lead roles as two roommates who are trying to survive Mumbai.
This Hindi series is all about their friendly banter, social media struggles, and career problems. This web series makes everything extremely relatable, thus, becoming a show that should be watched by you with your friend, or even better – your roommate. Watch the complete series here.
10 Best Movies to watch on Netflix Now
FLAMES #PadhaiAurPyaar
Starring Ritvik Sahore and Tanya Maniktala, this yet another great Indian web series is produced by The Timeliners.
Counted among the top Hindi web series, this one will take you back to the coaching classes days and those first relationships.
Watch the complete series here.
Amazon Prime Video TV Shows To Watch Now!
Sacred Games
Among all the best Indian web series on Netflix, this is Netflix's first Hindi original web series that gained a heavy share of praises along with a few controversies. This one has surely raised the standard for Indian shows. The best part – it comes in two seasons.
Sacred Games stars Nawazuddin Siddiqui, Saif Ali Khan, and Radhika Apte. Each bit of this thrilling crime drama can be enjoyed up to the full extent as it is a fine mixture of expert storytelling, excellent acting, and free of illogical censoring.
Watch the complete first season on Netflix.
Best TV Shows 2019 That Nobody Wants To Miss
Breathe
Starring R. Madhavan and Amit Sadh, this best web series Hindi happen to be one of the best Amazon Prime original series.
Bigg Boss – Favourite Desi Serial Of Every Indian – Winners List
This show takes you on a journey where you can enjoy the different side of father's love. Also, unlike soap operas, you can finally have the taste of grey characters in leads.
More than anything, once again, you will fall in love with the performance of Sir R. Madhavan. To watch this Amazon Prime TV Show, switch to Amazon Prime now.
Must Read – Bigg Boss – Favourite Desi Serial Of Every Indian – Winners List
It Happened In Hong Kong
Viu India's best web series Hindi, It Happened In Hong Kong, stars Aahana Kumra and Amol Parashar. This TV show is for the 'wanderlust' generation and the romance fanatics.
This one is undoubtedly the best Indian web series that showers love more than the mainstream romantic movies but you will have to bear the promotion of Hong Kong tourism.
There is no doubt in the fact that the lead pair shares pretty good chemistry. To watch this web series, we suggest you visit Viu now.
Official CEOgiri
The successor of Official Chukyagiri, Official CEOgiri is produced by Arre and happens to be their best web series Hindi that presents the corporate life from a CEO's point of view. The best thing – The CEO in this show is played by Sumeet Vyas.
Watch it on YouTube and taste an interesting mixture of office politics, romance, and drama.
Maaya 2
Maaya 2 is a Vikram Bhatt's top Hindi web series productions and the second season of the show Maaya – Slave Of Her Desires that stars Leena Jumani and Priyal Gor.
While the 1st season investigated BDSM connections, the subsequent season is about a lesbian relationship in Indian culture.
The two seasons of this Indian lesbian web series are not between related, yet unquestionably investigate points out at the topics which are rarely explored by the Indian entertainment industry. The whole Indian web series can be easily watched at the app.
10 Best TV Shows & Movies That You Can't Miss This June
Engineering Girls
This best Indian web series is produced by the Timelibers and explores the college and hostel life of engineering female students.
The series stars Sejal Kumar, Barkha Singh, and Kritika Avasthi as friends whose lives revolve around love, drama clubs, and practical submissions. Without any doubt, the show comes with a refreshing take on the college experience.
Numerous Hindi motion pictures and series have investigated the life of engineering male students, however, this is maybe the first run where the experience is displayed from a female point of view. Watch the complete show here.
The Reunion
Created by Zoom Studios, this top web series Hindi tells the story of four people who meet in a college reunion. How they come to terms in regards to the changing group dynamics, and individual personalities, it would be pretty exciting to find the answers.
Including an outfit cast, the show unquestionably battles in parts and seems, by all accounts, to be making a decent attempt to move toward becoming youth-driven. In any case, there are sufficient charming minutes that will help you to remember college days.
There is no wrong in saying that you should watch the show for Anuj Sachdeva and Sapna Pabbi if nothing else. Watch the complete series here.
Girl in the City Chapter 3
An original & best web series Hindi from Bindaas is about setting Mithila Palkar toward the path of viral fame. This is extremely interesting and looks quite amazing, thus, making this web series a must-watch.
This show is about Meera who is on a journey of finding more about the city while making her dreams come true.
All the seasons of this show can be easily watched here.
Tere Liye Bro
This Bindass best Indian web series is about uniting with that one friend with whom you have been trying to connect with ages, thereby, convincing you to call that person immediately.
It stars Nikhil Khurana, Prabal Panjabi, Malhaar Rathod, and Pranay Pachauri. The show will take you on a trip full of emotions, fun, and friendship.
In spite of various shows and motion pictures on kinship, this best web series Hindi still stands out for being completely charming. You can watch it here.
Highly Recommended – Top 5 best Amazon TV Shows On Amazon Prime Video
Yeh Meri Family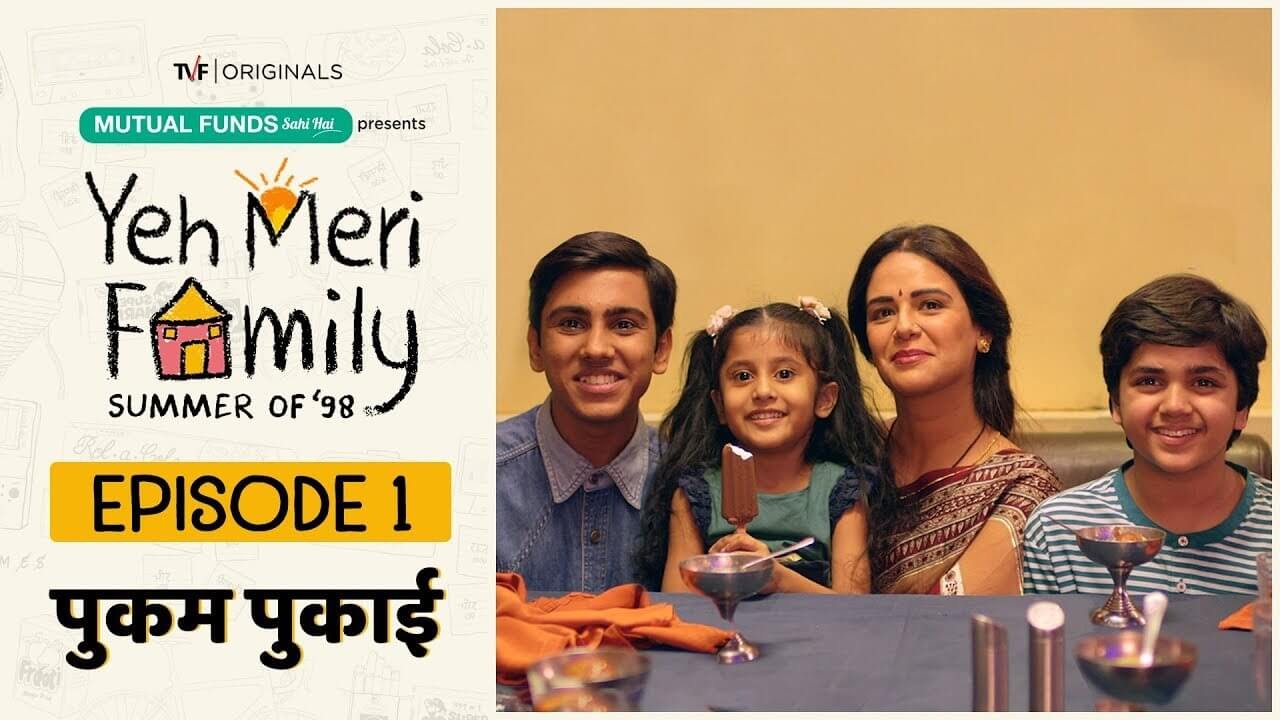 Ever thought of watching an entire best Indian web series from a 12-year-old boy's point of view. This show, produce by TVF, is about one such boy, Harshu (Vishesh Bansal) and his light-hearted take on the Indian family.
Watch the episode-1 here.