Ritabhari Chakraborty's upcoming film 'Fatafati' began its marketing with a bang as the poster of her character was revealed. Viewers could not wait to see the poster and have showered Ritabhari with praise because of how stunning she looks. This is the actress' first role, but it isn't her first time playing someone from a small town or being a plus size model — and she's certainly not new to the industry either.
Coming to screens on March 3rd 2023, Ritabhari is the female protagonist in Fatafati. To fit her character, she gained 25 kilos and won't be trying to lose it anytime soon. Throughout this process, she faced all the challenges with a smile and we love how dedicated she was to bringing Fatafati to life. After the final shot was taken, the actress hopped back off set to get back into shape. To all her viewers across the globe, the actress has reminded them to love their bodies & appreciate it in every condition.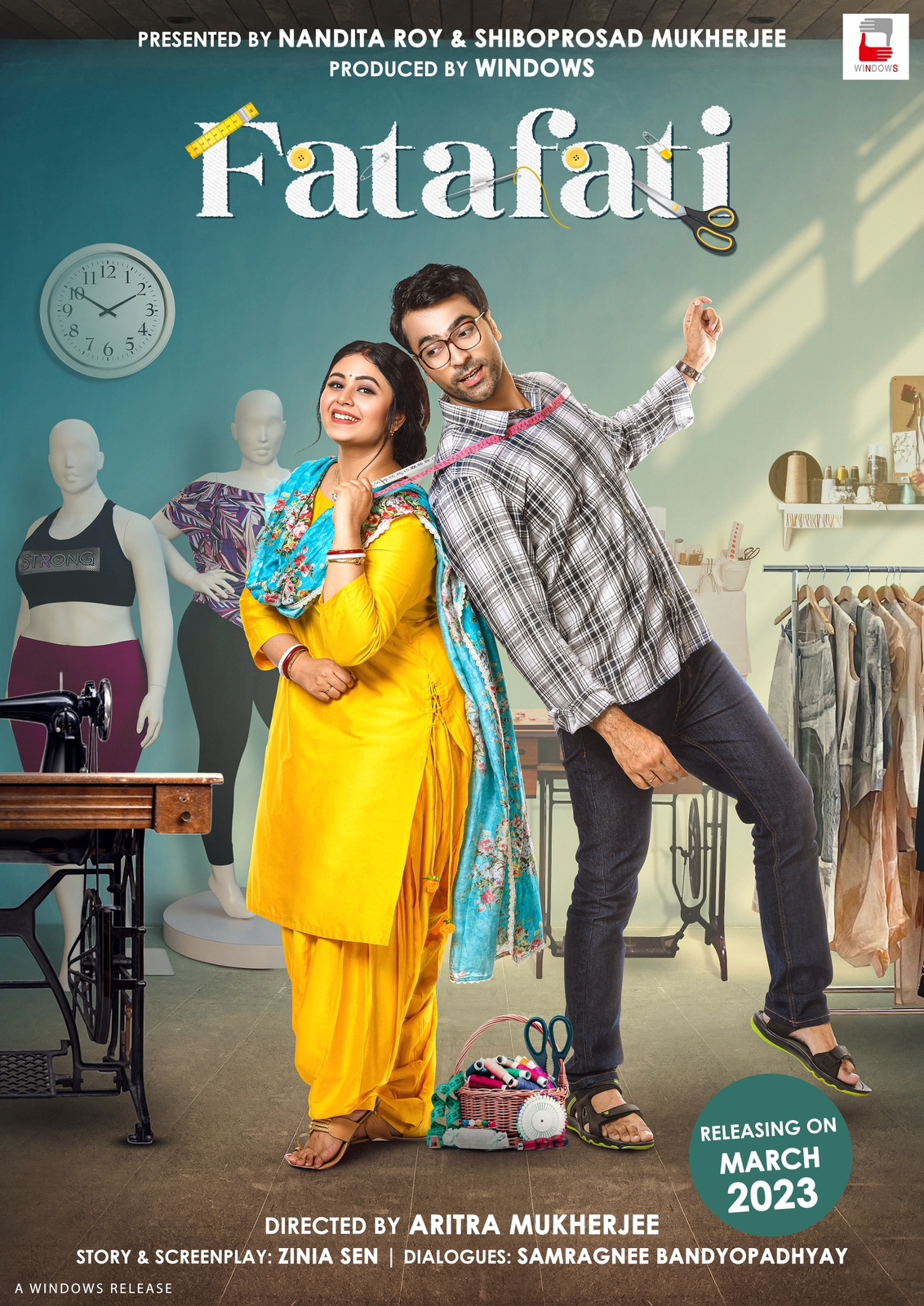 Speaking more Ritabhari shares,"All the hard-work has finally come to light & I couldn't be more happy. I am so excited that the first poster is finally out. I'm so grateful for the love that everyone has shown for my character."
The actress lost weight by sticking to a flexible diet plan and workouts that include cardio, weightlifting, meditation, and mindfulness. She shared her progress with followers and let them see an unfiltered side of her life as an actress. The audience loved seeing the uncharted territory of Chakraborty's life & more.
Fatafati is directed by Aritra Mukherjee. She will be sharing the screen space opposite Abir Chatterjee for the first time, popular TV actress Swastika Dutta in a pivotal role. Story & Screenplay is by Zinia Sen, Dialogues are given by Samragnee Bandyopadhyay, produced by Windows. Fatafati is Ritabhari's second film with Windows after Brahma Janen Gopon Kommoti.